CIRCULAR BIOCARBON
Turning urban waste streams into added value products for cities
Grant agreement ID: 101023280

Total project budget: 22.952.297,50€

Start Date: 01/06/2021

End Date: 31/05/2026

Project website: circularbiocarbon.eu/
Turning urban waste streams into added value products for cities
EU member states have committed to a 55% net reduction in greenhouse gas emissions (GHG) by 2030. Replacing 30% of existing petroleum-based products with bio-based versions could help reduce GHG emissions by up to 50% and support the transition from a linear to a circular economy.
As part of the transition towards a post-petroleum society, bio-based industries, which use renewable biological resources for the production of bio-based products and biofuel, offer a unique opportunity to establish sustainable, innovative and competitive value chains, thereby decoupling economic growth from resource depletion and negative environmental impacts.
Bringing together pan-European and cross-sector industries, large companies, SMEs, research organisations, universities, regions, and countries, through projects like CIRCULAR BIOCARBON, the Bio-based Industries Joint Undertaking (BBI JU) was established in 2014, and aims to implement the Strategic Innovation & Research Agenda (SIRA), developed by industry in collaboration with the EU. Operating under Horizon 2020, BBI JU was designed to realise a bio-based economy for Europe.
Creating a first-of-its-kind flagship biorefinery in Europe
CIRCULAR BIOCARBON is a first-of-its-kind flagship biorefinery designed to turn the organic fraction of municipal solid waste (OFMSW) and sewage sludge (SS) into high added-value end products, including: plastic moulding tools, mechanical moving parts, direct consumer products, night vision cameras, devices for 5G telecommunications, bags for biowaste collection, biodegradable in soil mulch films, liquid microalgae biostimulant fertiliser or solid organ-mineral fertiliser with biostimulant properties.
The biorefinery will be operated for three years in Spain and Italy, and will use a pool of technologies, start from anaerobic process steps (after proper pre-treatment) of mixed urban waste streams, in order to treat all the biowaste produced by a medium-size city. At the end of the project, a commercial scale biorefinery will be in full operation.
The project will set the basis for the demonstration, at commercial level, of the feasibility of a biorefinery as a new waste treatment model for cities. It will open up the market for new products and new business frameworks based on a circular vision of waste treatment in a cities and help pave the way towards a sustainable bioeconomy.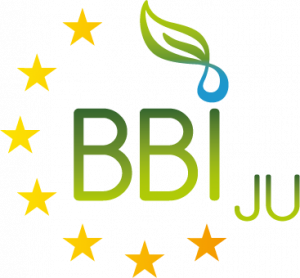 This project has received funding from the Bio Based Industries Joint Undertaking (JU) under grant agreement No 101023280. The JU receives support from the European Union's Horizon 2020 research and innovation programme and the Bio Based Industries Consortium