VioBond
Upscaling resin production from lignin in a wood-based biorefinery
Grant agreement ID: 101022987

Total project budget: 35.238.125€

Start Date: 01/09/2021

End Date: 01/09/2026

Project website: viobond.eu/
Most plants, including trees of all species, contain 20-30% lignin, a natural biopolymer that together with cellulose and hemicellulose forms the wood cell structure. It is thanks to this durable structure that trees can grow in length, while wood acquires its excellent mechanical properties.  Historically, lignin was a by-product in the production of pulp, which, together with other by-products, was mainly used as a fuel for energy production. In recent years, the development of novel wood processing technologies has made it possible to extract from wood chemically non-modified lignin well suitable for further chemical modifications and for its functionalization.
Currently there is continuous growth of focused research on valorizing lignin globally, that allows to predict wide array of applications for lignin in near future. VIOBOND project, led by Latvijas Finieris, has already taken an important step in this direction. In cooperation with the chemical and mechanical wood processing company Stora Enso, an adhesive has been developed in which pulp production derived sulfonated Kraft lignin has been used as a partial substitute for the traditionally used fossil-based phenol.
Within the framework of the VIOBOND project, the world's first novel biorefining lignins-based resin production plant is to be built at the Latvijas Finieris industrial hub in Riga, becoming from an industrial pilot project a fully commercialized, scalable, and widely used industrial technology.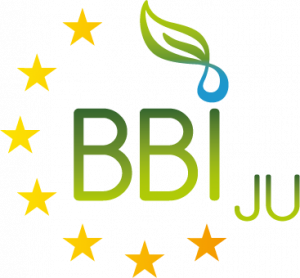 This project has received funding from the Bio Based Industries Joint Undertaking (JU) under grant agreement No 101022987. The JU receives support from the European Union's Horizon 2020 research and innovation programme and the Bio Based Industries Consortium